A well-established renewable energy company based in Yorkshire
Established over 45 years ago, Warmaway understands the importance of providing certified renewable energy services across the Dewsbury and Yorkshire area. Rising in popularity, you can rest assured that we are experts as a dedicated renewable energy company. You can make the most of renewable energy and create a highly efficient, environmentally-friendly home. As a family-owned company, we provide an honest and efficient service, providing customer service of the highest standards.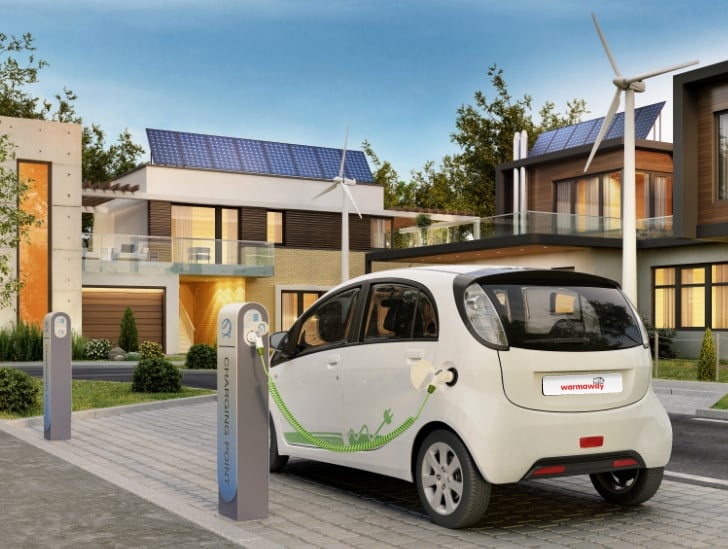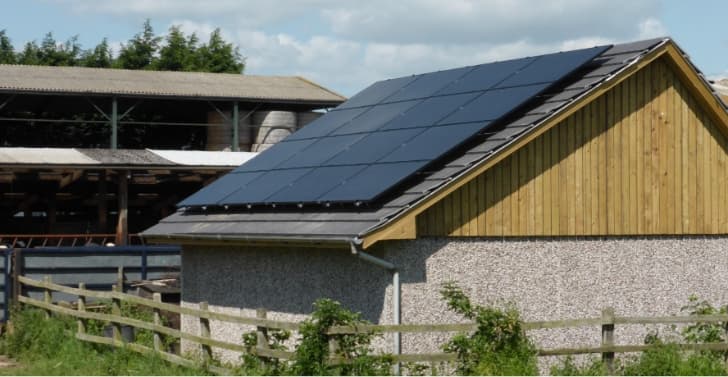 Expert renewable energy services
You can heat your home using energy drawn from the sun, ground and air. All you need is the right system, a suitable home and expert heating engineers who know precisely what they're doing. Warmaway is your first-choice renewable energy company in the Yorkshire area. Instead of a gas boiler, renewable energy heating systems are powered by an air source heat pump or a ground source heat pump. Solar energy can be converted to electricity via photovoltaic panels, and a solar thermal system can heat your water.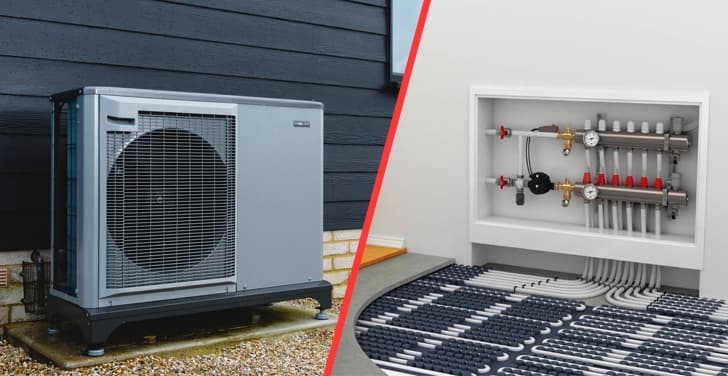 Ground Source vs Air Source Heat Pumps, what is the difference?
Primarily, the key difference between ground source heat pumps and air source heat pumps is the source which is used to generate the heat.
Ground source heat pumps absorb the natural heat from under the ground. They use the Earth's natural thermal temperature and absorb the heat via pipes placed in the Earth. This is absorbed at low temperatures via a liquid passing through a refrigerant to compress and increase the temperatures to heat your home.
On the other hand, an air source heat pump absorbs the natural heat from outside into the liquid refrigerant to compress and increase the temperatures high enough to heat your home.
For more information see our ground source heat pumps and air source heat pumps pages.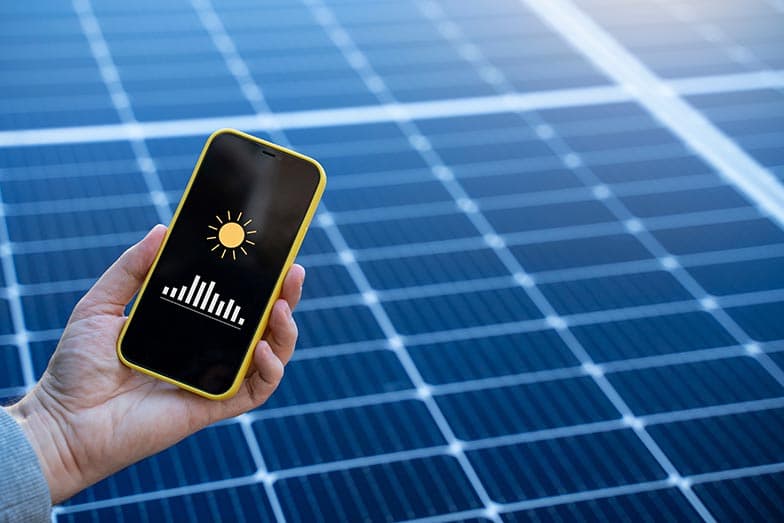 Latest innovations and funding incentives
Warmaway can provide any system with smart control so that you can access your system through the internet, phone or iPad/tablet. Once you're up and running, this could be the best decision you ever make. Setting things up takes real knowledge and experience, or you could end up making a costly mistake. We keep our finger on the pulse of the latest innovations and funding incentives to create the most cost-effective renewable-energy heating system for you and your home.
Accreditations












What other people think
I have used Warmaway for a number of jobs (installing boilers, underfloor heating, refitting a bathroom and various maintenance items) over a few years and they are always professional, reliable and very committed to completing to a high standard - highly recommended
New boiler installed and removal of old one and Mains 7 water heater. Work was completed in less than 2 days, the engineers were really friendly, courteous and clean. They explained what they were doing as they went along and installed a new Nest thermostat. They helped me install the app onto my phone and then paired it to the thermostat for me. I would definitely recommend them and use again. Excellent service.
Warmaway installed an Air Source Heat Pump and several new radiators for us in February 2021. Everything about the process was professional courteous and efficient. The quote was clear and competitive and everything was explained about the system and the installation. We were kept informed at every stage and knew when to expect the team to come and work. All the team on site were extremely polite, tidy and hardworking. We had a courtesy follow-up visit just to check we were happy with the system and tweak any settings. I recommend Warmaway to anyone who enquires about our new ASHP.
A fantastic service from start to finish. No nonsense advice, turned up when they said they would, cleaned up after themselves and were thoroughly nice people. We had a ground-source heat pump installed with some extra radiators inside. Any snags were fixed very quickly and cheerfully. Ongoing advice by phone or email is never too much trouble. I can't reccommend them highly enough and have encouraged several of my friends to use them - which they have with great results. Please can we have more companies like Warmaway in the world?
Copyright © 2023 Warmaway Mechanical Ltd.
Registered Company number - 12385820
Registered in England & Wales VAT Number - 383552381