Air Source Heat Pumps
Heat pumps are riding an increasing wave of popularity because of their high efficiency and low running costs. Compared to a gas boiler that can be over 90% efficient, heat pumps can achieve 400% meaning a huge reduction in running costs. Unlike fossil fuel boilers, air source heat pumps can generate hot water and heating 24/7 by compensating for changing weather conditions. Using weather compensation, ASHP's can also maintain a stable comfort level all year round automatically, whatever the weather.
The biggest feedback we get from clients who have installed air source heat pumps, is the comfort level and ease of use that they provide. With the installation of our first heat pump in 2003 we are very proud of our status as a leading installer of heat pumps in Yorkshire.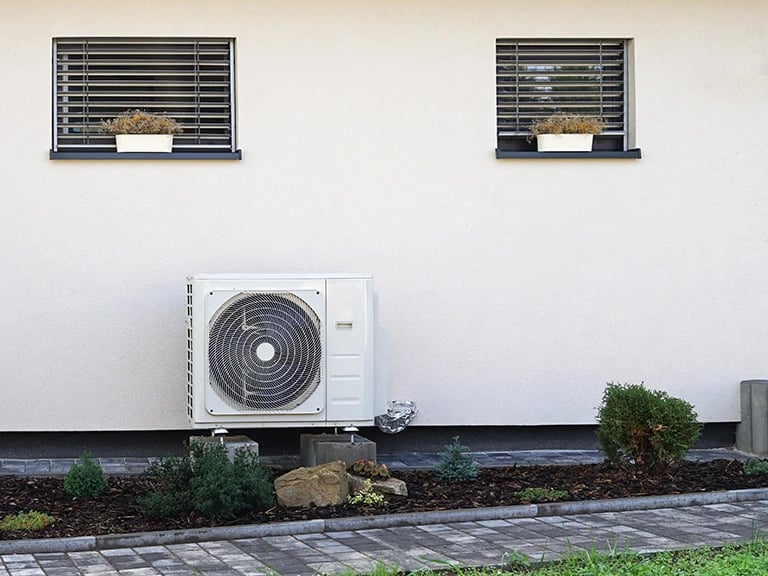 Interested in installing an Air Source Heat Pump?
Get in touch with our engineers today and discuss your heating system needs.
What are Air Source Heat Pumps
Your air source heat pump will draw in air and pass it over a series of refrigerant filled tubes. This raises the temperature and turns the refrigerant into a gas before sending it on to a compressor. Within the compressor of your heat pump, this is converted back into a liquid which raises the temperature further. This heat is then transferred to water through a heat exchanger which is the final step before the newly heated water circulates throughout your home.
The only cost you'll incur once the system is installed is the electricity needed to run the compressor and pump system, but the heat generated is up to 300% more than the electricity used - for each kWh of electricity used, you'll received up to 4kWh in heat. Some steps in this process might sound overly complicated, yet a similar (but reverse) system has been extracting heat and keeping your fridges cold for decades!
Your ASHP experts
We take great pride from only using products that we have high confidence in. All of our air source heat pumps are supplied by trusted and reliable companies including:
Nibe
Nibe is a Swedish company that has been manufacturing heat pumps for over 50 years. Recognised as one of Europe's largest heat pump manufacturers, their knowledge and expertise in this specialised market are second to none.
Steibel Eltron
Steibel Eltron is an award-winning, high class green technology supplying company with over 40 years experience developing and manufacturing highly efficient air source heat pumps. Their knowledge, experience and innovation have allowed them to become market leading suppliers.
Grant
Grant is a designing and manufacturing company developing and supplying heating products for nearly 40 years. With its award-winning,  cutting edge, innovative ideas and technology they produce quality heating pump systems and have been recognised as the 2022 suppliers of the year and 2022 heat pump product of the year.
How our service works
The design engineer from Warmaway will provide a radiator schedule, which will show the heat required, what heat you have got, and if any changes are needed. We can only give the correct advice following a site survey and a heat loss calculation. This service is provided with a visit entirely free of charge.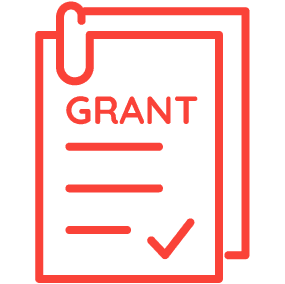 Get £7,500 off with the BUS Scheme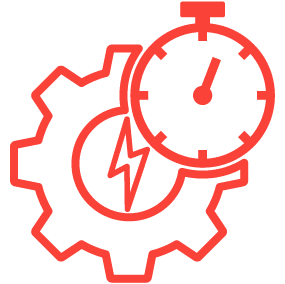 Improve energy efficiency by 400%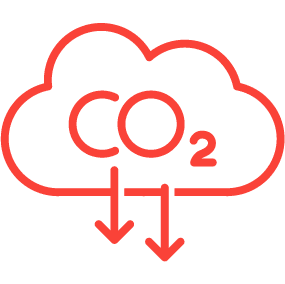 Reduce your carbon emissions
Air Source Heat Pumps Benefits
Here are the figures on how they can benefit you:
Operating Temperatures
Effective up to (and beyond) -15C, efficiency drops with temperature
Installation Cost
From £14,000 (Inc. Bus scheme deduction, excl. bore holes & ground loop costs)
Efficiency
Can exceed 400% meaning that 1kw of electricity would produce 4kw of heat
Maintenance
Yearly service – can also be monitored remotely
Interested in installing an Air Source Heat Pump?
Get in touch with our engineers today and discuss your heating system needs.
Accreditations












What other people think
I have used Warmaway for a number of jobs (installing boilers, underfloor heating, refitting a bathroom and various maintenance items) over a few years and they are always professional, reliable and very committed to completing to a high standard - highly recommended
New boiler installed and removal of old one and Mains 7 water heater. Work was completed in less than 2 days, the engineers were really friendly, courteous and clean. They explained what they were doing as they went along and installed a new Nest thermostat. They helped me install the app onto my phone and then paired it to the thermostat for me. I would definitely recommend them and use again. Excellent service.
Warmaway installed an Air Source Heat Pump and several new radiators for us in February 2021. Everything about the process was professional courteous and efficient. The quote was clear and competitive and everything was explained about the system and the installation. We were kept informed at every stage and knew when to expect the team to come and work. All the team on site were extremely polite, tidy and hardworking. We had a courtesy follow-up visit just to check we were happy with the system and tweak any settings. I recommend Warmaway to anyone who enquires about our new ASHP.
A fantastic service from start to finish. No nonsense advice, turned up when they said they would, cleaned up after themselves and were thoroughly nice people. We had a ground-source heat pump installed with some extra radiators inside. Any snags were fixed very quickly and cheerfully. Ongoing advice by phone or email is never too much trouble. I can't reccommend them highly enough and have encouraged several of my friends to use them - which they have with great results. Please can we have more companies like Warmaway in the world?
Copyright © 2023 Warmaway Mechanical Ltd.
Registered Company number - 12385820
Registered in England & Wales VAT Number - 383552381