A Full Guide to the Energy Crisis in 2023
Adam Redgwick
Posted 
under

Renewable energy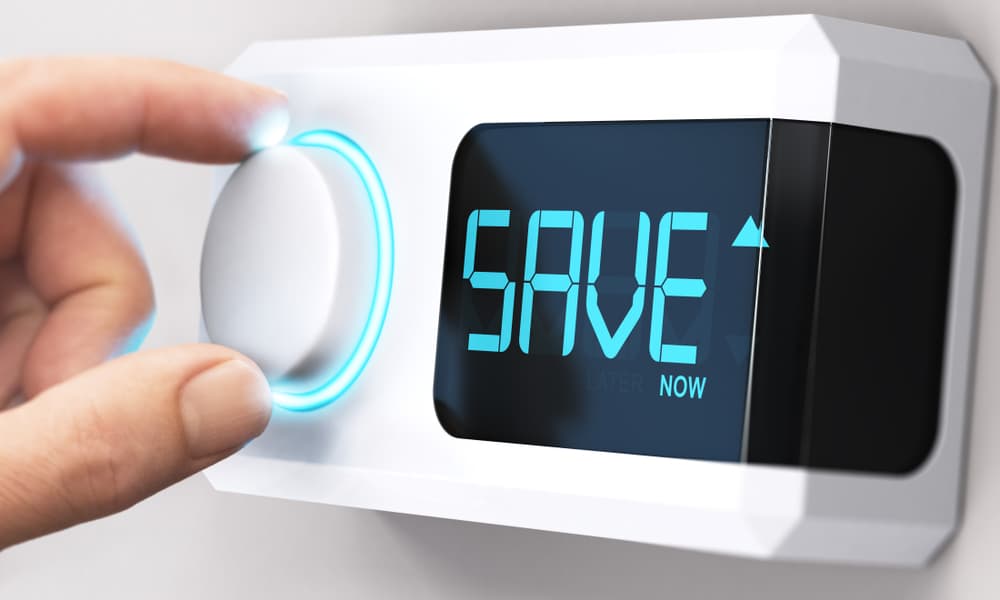 Bills bills bills. What everyone is working to pay, and they just keep increasing. Do not worry! Warmaway will give you the full guide to the energy crisis in 2023 where prices for energy are still expected to rise!
1. Find out what financial support you can get:
The government are increasing their financial support:
Get £200 from the Alternative Fuel Payment Scheme (EBSS AFP) with applications starting in February. This covers coal, petrol and biomass and heating oil.
With the governmental EBSS Alternative Funding Scheme (EBSS AF), customers without a domestic energy supplier will receive additional support. A contribution of £400 will be paid towards their energy bills. Applications will be available in January.
Up to £6,000 of heat pump grants. The government are offering this grant to switch to more energy efficient energy sources from boilers to heat pumps. Interested? Check out our heat pumps page and blog for more information on how they work.
2. Save £100 per annum. Reduce the boiler flow temperature:
The boiler flow temperature is the temperature the water will heat up to before it reaches the radiators for it to heat up.
Reducing this temperature from the default of 75°C to 60°C will help reduce energy usage by making your boiler work efficiently.

But don't worry, it will not be too noticeable to the household temperature as it is reducing the boiler flow temperature rather than the thermostat. Your house may just take a little while longer to warm up.

If you are vulnerable, over 65 or have pre-existing health conditions, it may be worth reducing the temperature to 65⁰C, so your home is warmed up a little faster than 65⁰C, and you are still saving your money!
3. Save £60 per annum. Invest in a smart thermostat
Invest in efficiency. Smart thermostats can allow you to adjust your home's temperature through Wi-Fi.
What does this mean?
When you are not at home, you can reduce your thermostat temperature, so you are saving energy when you are away.
4. Save £50 per annum. Vampire charging
That's right, keeping your phone chargers and appliances plugged in can use up to 20% of your electricity bill. It uses up your energy and drains your power in devices like phones.
To reduce this, if you're not using an appliance, unplug devices and appliances that you are not using and switch off the socket!
5. Save £500 per annum. Insulate your home
Reduce heat loss through draught proofing all your doors, windows, open fires and any gaps in the home.
Doors
Reduce heat loss through keeping room doors closed.

This can be done with indoor sealant or through professionally insulating the home including, underfloor, walls, windows and doors and ensuring you have double-glazed doors and windows.

This will most likely need doing in older homes where windows and doors are only single-glazed.

Using brush draught excluders under doors and through letter boxes, and buying keyhole covers to reduce draught will help insulate your home.
Windows and fans
Controlled ventilation can be done, e.g., letting fresh air in bathrooms, kitchens and rooms when needed and closing curtains and blinds at night.
Alternatively purchasing an extractor fan, especially in bathrooms and kitchens, will remove moisture and damp air quickly.
Installing wall vents will also let fresh air into rooms.
As obvious as it sounds, with old extractor fans either brick the wall up where it used to be or install a new one.
Doing so will reduce condensation and damp.
Gaps
Reduce heat loss through using indoor sealant to fill in gaps or cracks in the walls.
This includes open fire chimneys etc. These can either be blocked if not used or purchasing a chimney cover will help reduce draught.
Loft insulation
Check your loft insulation. For optimum safe insulation the recommended thickness should be 270mm.
This will allow long term savings even if it may be a bit costly to get it topped up or initially installed, it will be worth it.
Water cylinder insulation
Invest in a hot water jacket to allow hot water to be kept hot for longer.
With this alone, you are saving £70.
Reducing heat loss will make your home more comfortable and keep it warm even when you reduce the thermostat to save energy.
6. Save £455. Install solar panels.
Save money from free energy! Use the sun's energy to generate the energy to power up your home. It is hard to tell when the energy prices will stabilise or reduce. As a result, investing in solar panels may be your money saver.
See our solar power and solar battery storage and blogs for more information.
7. Finally, keep on top of your energy usage.
Get an energy usage app or smart meter to see how much money you're spending and how much energy you're using. Both can be free if you contact your energy supplier to install a free smart meter. Keep your energy bills and usage on track!