Boiler maintenance: Top 5 tips to keep your boiler system in check
Adam Redgwick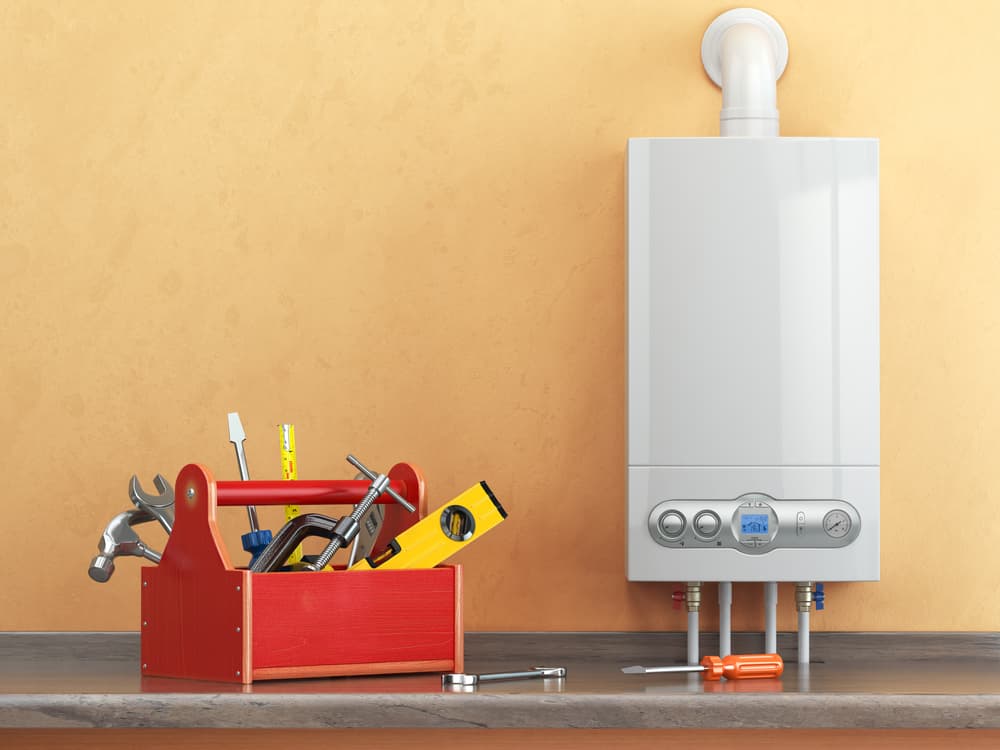 Given the recent UK weather, it feels as though winter is a year-long event – and boiler systems up and down the country are working overtime trying to keep your houses warm. With no sign of temperatures rising heading into February, boiler maintenance and servicing is crucial to avoid costly repairs and cold temperatures.
That is why the team at Warmaway is excited to share with you our top five tips to help ensure that your boiler is properly maintained through winter.
1. Ensure your boiler system is serviced once per year.
This servicing practice should be conducted by a professional service engineer. Don't know where to look for one? Warmaway has you covered. Click here to see our boiler maintenance and servicing plans.
Sometimes it may seem as though your boiler is working perfectly fine, however under the hood, there could be hidden leaks and cracks that may lead to costly damage. Servicing eliminates this risk and makes for a good use of your warranty.
It is generally recommended that this check is done every 12 months. Although there is no legal requirement, it helps to ensure long-term boiler health.
2. Cleaning out your boiler sludge build up.
Over time sludge can build up due to rust, limescale, and dust that collates in your boiler pipes. To tackle this and ensure boiler maintenance, here are a few simple steps you could follow:
Installing a magnetic filter.
This is a small device that can be attached to the pipes of your boiler system. The magnetic field within the device is strong enough to pick up and help remove the sludge build up in the pipes. This inhibits the sludge build up from going into the boiler thus preventing damage and blockages within the boiler system.
Installing a central heating inhibitor.
This is a protective coating use to prevent any build-up of dirt, corrosion, sludge and limescale.
Powerflushing.
Powerflushing is a process used to clean years and years of build-up of sludge, dirt and limescale. Usually, this is done in older boiler systems or those which have not been maintained in a while (i.e., average of 5-6+ years.) As a result, a deep cleanse will be needed i.e., a powerflush.
If sludge is not removed the inner metalwork of your boiler will suffer damaged over time through corrosion, resulting in frequent leaks, reduction in boiler pressure, and loss of boiler efficiency – none of which are great given our current economic and energy crisis!
As a result, there are some preventative methods you can take to ensure your boiler remains in top condition.
3. Bleed and Repressurise your radiators
Bleed your radiators:
You may not be able to get the best out of your boiler systems and radiators when there are air bubbles in the radiators, and a quick solution to this is to simply bleed your radiators. Here is exactly how to bleed your radiators:
This can be done by waiting until your radiators are cooled down and using a radiator key to turn the valve at the top end of your radiator anticlockwise. This results in a release of trapped air bubbles – you'll hear a hissing noise that lets you know that pressure is being released.
After doing so, holding a jug or a cloth to catch any water that leaks.
Once leaking and hissing has stopped turn the radiator key clockwise on the top valve to tighten.
The radiators furthest away from your boiler are most likely to have more trapped air. After bleeding all of your radiators, turn your heating back on and check the pressure of your boiler. If it is too low (which is normal after bleeding your radiators) you need to repressurise your radiator.
Repressurise your boiler system:
First, check the boiler pressure of your radiator.
Boiler pressure too high?
When the boiler pressure is too high, it can increase the chances of there being leakages. It can also overheat the boiler systems. Although, with some boilers, the boiler system will switch off automatically when this occurs.
Boiler pressure too low?
Equally if your boiler pressure is too low, your boiler system will not work as efficiently. It is important to get the most out of your boiler system – especially in this energy crisis!
Need advice on how? Click here to see our full guide on how to repressurise your boiler.
4. Insulate your boiler pipes
Through the much colder periods of winter, your boiler pipes can ice over. As a result, it can cause insufficient flow of water. Insulating (also known as lagging) your boiler pipes will help prevent this.
5. Run your boiler system during all months of the year
Yes, it may not seem like the best thing to do all year, especially in the summer. However, when your boiler is out of use for long periods of time sludge, dirt and limescale can build up through this time. Switching your boiler on for around 15 minutes per month will help prevent this.
BONUS TIP: Check your boiler flame
Something important to always look out for is the colour of the boiler flame. It is important to ensure the colour of the flame is blue.
If this flame changes colour to yellow or orange, this is a clear indicator of potential carbon monoxide leak.
Due to this being dangerous, it is important to contact a Gas Safe engineer as soon as possible.
Find out more:
Find this guide to boiler maintenance useful? Look at our blogs page here for more tips and advice on boilers.