Boiler Upgrade Scheme UK: 2023 Updates
Peter Elliston
Posted 
under

Uncategorized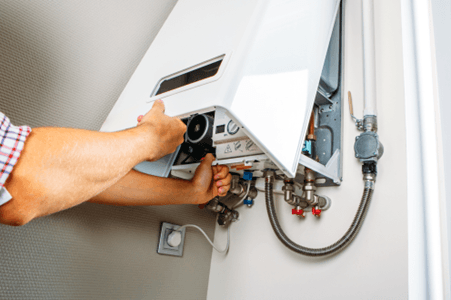 In recent and continuous news, factors such as the prolonged impact of the pandemic as well as the war in Ukraine have led to a 20% increase in energy prices. With energy prices skyrocketing, it has applied pressure on households to have enough money to pay for their energy bill. But how does the boiler upgrade scheme UK affect consumers with the new updates?
As the Domestic Renewable Heat Incentive (Domestic RHI)ended on 31st of March 2022, the Boiler Upgrade Scheme UK (BUS) replaced this. However, since the April 2022 launch of the BUS, what's new?
In this article, Warmaway have pulled together any updates and changes to the BUS scheme that you may not be aware of.
What did the old Boiler Upgrade Scheme 2022 entail?
The introduction of the boiler upgrade scheme was to contribute towards supporting the Net Zero target for 2050, by helping in the decarbonisation of heat through buildings in the UK.
The idea was to encourage property owners in transitioning to renewable sources of central heating systems such as air source heat pumps , ground source heat pumps and biomass boilers.
The funding guide as to how much you can receive in government funding to reduce the cost and installation prices includes the following:
£5,000 for an air source heat pump
£5,000 for a biomass boiler
£6,000 for a ground source heat pump
What has changed in the Boiler Upgrade Scheme UK?
In terms of major updates, the base of the Government Boiler Upgrade Scheme remains mostly the same, with minor updates at the moment such as:
Previously the Boiler Upgrade Scheme UK ran from 2022 to 2025, however this has been extended to 2028 to encourage the transition to renewable heating.
Discussions of additional budgets may be allocated in each additional year.
Zero VAT rate can also be received by customers on their installations.
The grant does not apply to hybrid heat pump systems. An example of this includes not applying to a combination of air/ground source heat pumps with gas boilers.
The system that you are wanting to install must fit the following standards of:
Minimum efficiency levels
Your system must be less that 45kWth – as your heating specialists we can advise you on this.
However there are potential updates up for further discussion.
Stakeholders have a say on the Boiler Upgrade Scheme UK 2023 Proposals
Further updates from the 2023 consultation have suggested researching on industry views of the boiler upgrade scheme. This research hopes to support the Government in reaching their target of 600,000 heat pumps installed by 2028 as part of their Net Zero plan.
The Government's plan is to use Ofgem and stakeholder heating industry's opinions in revising the requirements needed for eligibility for the BUS. The following potential changes to the requirements below are up for discussion:
Should the grant levels should be adapted and adjusted for different types of property owners/properties who are in different circumstances?
Should the BUS maintain or amend the current requirement for a valid EPC (Energy Performance Certificates). With this being an EPC valid within the last 10years and with no outstanding insulation recommendations for loft or cavity walls?
Should biomass boilers that have a cooking function integrated within, be included as part of the BUS.
The consultation is open until 12 October 2023 at 11:59pm whereby the consultation is closed for further discussion.
We will update you further on the outcome.
What does this mean for customers?
The updates to the BUS as mentioned above, could mean that you have more time to apply for the scheme and there could be a higher chance you will be accepted for the BUS funding.
With potential updates on the way, it could mean you'll be on your way to making that move to renewable heating. Save money and save the planet.
Are you looking to apply?
For guidance on how to apply, visit our boiler upgrade scheme page to see whether you match the requirements. For more information on the boiler upgrade scheme eligibility head over to government application page for more detail.
How it works
As your MCS certified installers, you can contact us to confirm your eligibility for the BUS funding.
Together, we can discuss your quote for your chosen heating system.
On your behalf, we will submit an application to Ofgem, and the value of the grant will be subtracted from your final price.
You may find Ofgem will contact you to ensure and confirm we have submitted an application on your behalf, and we are meeting our end of the bargain.
After this, we will carry out on checks to ensure we are servicing you with the appropriate central heating system.
If your application is successful, you will receive a redemption certificate which allows MCS installers like Warmaway know you are eligible to receive a reduced price for renewables.
Looking to make the transition to renewables?
Warmaway installs and services renewable heating systems which you can receive funding for via the government's Boiler Upgrade Scheme. To research and find out more about our services, click the following below: