Ryan's story – 14 years with Warmaway
Adam Redgwick
Posted 
under

Uncategorized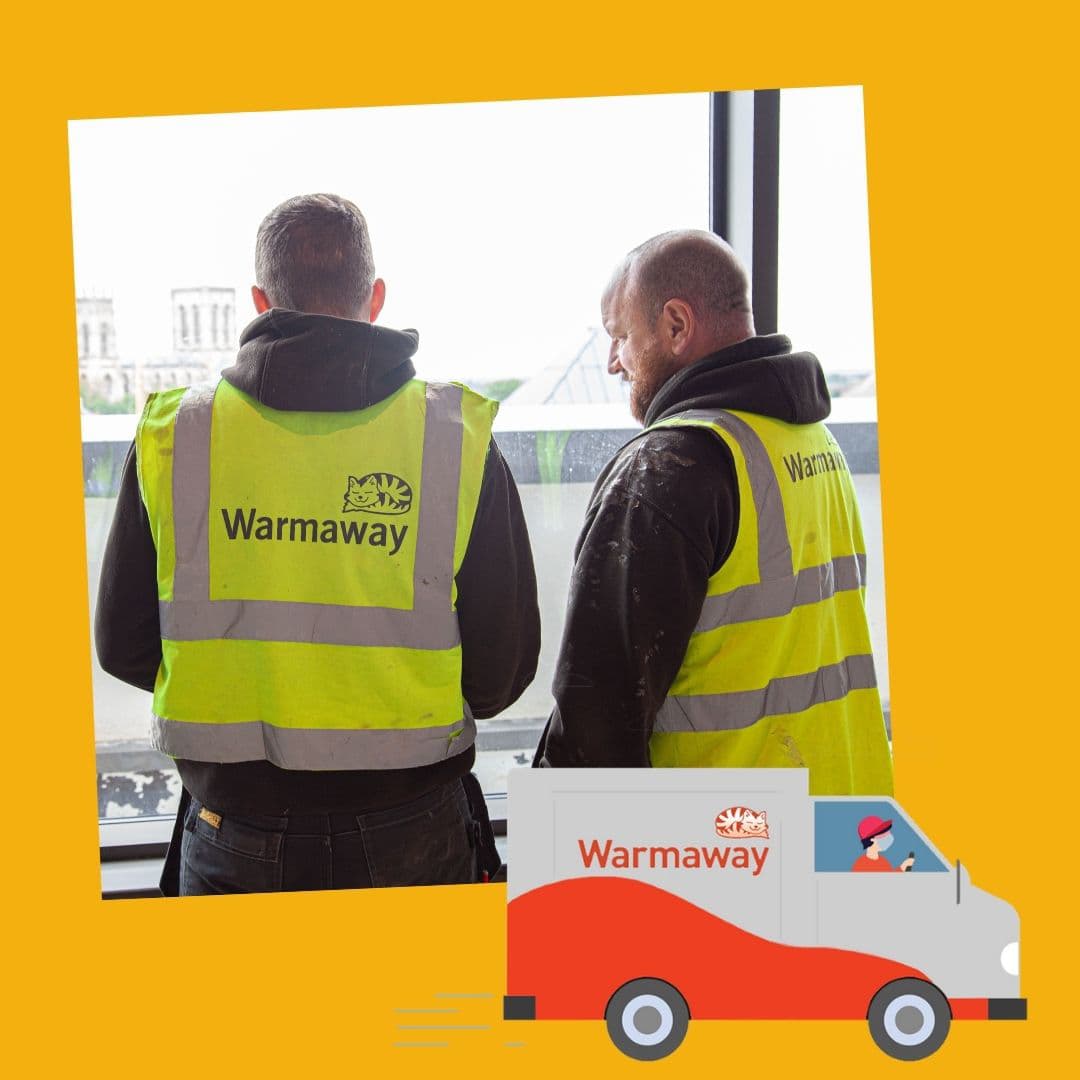 We are a family-run business, always have been and always will be. Yet we're more excited than ever to watch as the Warmaway family grows to include more likeminded people, united by our industry expertise and our desire for unrivalled service. None of the team personify this more Ryan who has been a part of the team for a long time!
Work Experience
First meeting the Warmaway team almost two decades ago at the age of 14, Ryan Cain was welcomed on-site for work experience in 2003 where he began the process of learning the ropes and deciding whether a career in the heating business appealed. The result of that decision must have been clear because just two years later Ryan was joining our team once again, but no longer for work experience. After completing a two-year apprenticeship in gas, Ryan qualified as a gas service fitter and engineer in 2007. 
Previous Projects & Renewables
In his 16 years with Warmaway, Ryan has worked on projects ranging from domestic boilers to commercial heat pumps. Especially during his early days with the company, his work was much more focused on domestic boiler projects but his expertise has grown with the company. Over recent years we've seen a huge trend towards renewable heating sources, a movement that is only expected to continue in years to come. In recent years, the majority of the renewables Ryan has been installing have been heat pumps – frequently for high end properties. These ground and air source heat pumps have many applications including pool heating and underfloor heating, in addition to their more typical usage for radiators and domestic hot water.  
Over the last few years, Ryan and the team have worked on a variety of projects nationwide with a variety of different heating methods. When working on student halls in Leeds, they fitted heat pumps for the building whereas a project at Mill Stream House in Oxford required a very different solution. To maximise on efficiency, a communal heating system was implemented whereby each apartment at Mill Stream House has its own heat interface unit. Fed by two gas fired boilers and a cogeneration plant (with heat capture technology), this was able to produce power and heating simultaneously whilst enjoying savings of up to 40%.
Malmaison
Throughout the last year, Ryan has continued to build his experience on large projects by working on a very sizeable project in York at the prestigious Malmaison hotel. Warmaway was tasked with the installation of all the bathroom fittings for the entire building – consisting of 150 rooms across 6 floors and the public areas such as the bars and gym. Additionally, Warmaway installed a plant room below the hotel that now holds two air source heat pumps. These are fundamental to the overall heating system as they help to warm the water in advance of it being directed through four 80kw gas fired water heaters. By having this renewable heating source just before the conventional water heaters, it helps to increase the overall efficiency of the hotel. 
York posed a somewhat unique logistical issue because the site has a history of flooding. In previous years, the entire basement has flooded to a depth of two metres. Due to this, another component of our work on-site was to install sewage tanks to prevent future floods from impacting the hotel customers in any way. These came to a combined volume of 30,000 litres, helping to keep the hotel as self-contained as possible.  
When Ryan first joined the company, our projects were focused entirely on domestic heating installations and maintenance however we're extremely proud of the fact that we now regularly cover large-scale commercial projects too.
Next Generations
The training and education of younger generations has helped us to grow as a business and get to where we are today, so we intend to continue this moving forwards. At the previously mentioned Malmaison site, we currently have a 16-year-old who is undertaking his work experience whilst attending Leeds college of building. If Louie follows in the same shoes as Ryan then we're extremely confident that he'll become a huge asset to our team!