What's the best renewable heating system for your home?
Warmaway
Posted 
under

Renewable energy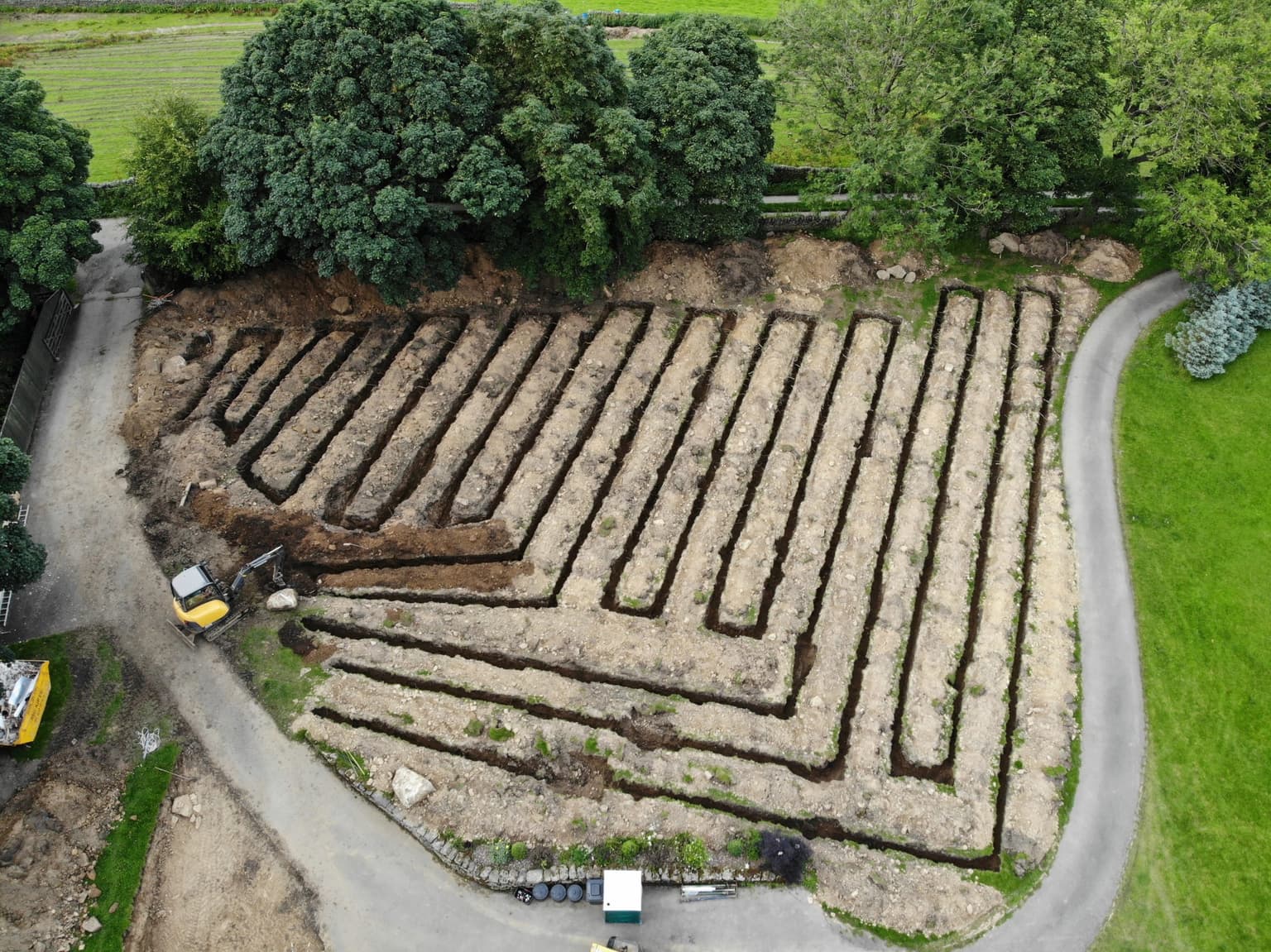 Why invest in renewable heating?
With carbon emissions changing our planet so drastically, making small changes to benefit the environment has never been more crucial. Embracing green energy in your home is one of the ways you can contribute to the bigger change.
Sustainable heating systems
Unlike typical heating options that burn non-renewable fossil fuels, renewable heating systems are entirely sustainable as they convert natural resources, such as sunlight and air, into energy.
Long-term savings
Renewable heating has bigger upfront costs than standard heating appliances, but these eco-heating systems can save you a significant amount of money long-term.
Government funding
Boiler Upgrade Scheme
Plus, if you choose a renewable heating system that qualifies for the UK government's Domestic Renewable Heating Incentive scheme (now replaced by the Boiler Upgrade Scheme), then you could be reimbursed with financial grants each quarter over seven years to contribute towards installation costs.
Renewable heat iNCENTIVE
The RHI was set up to encourage people to invest in renewable heating technology and reduce their carbon emissions. But the clock is ticking, it's only going only available until 31st March 2022, so you need to act fast if you want to benefit from the scheme.
To be eligible for the incentive, you need to be a landlord or homeowner with a property that qualifies for an Energy Performance Certificate (EPC) – if you're looking to buy a renewable heating system from Warmaway, we can provide these. Your certificate may also require you to have loft and cavity installation in your property.
The amount of compensation you could receive depends on:
The type of heating system and the amount of renewable heat it produces
The most recent tariffs set by the government
Meter readings – certain types of heating systems will need to be monitored with meters to determine the amount of heat produced
Whether you've already received another form of sustainable energy grant from the government
Which renewable heating system should I choose?
From solar panels to ground or air source heat pumps, there's a variety of renewable heating options available to help you cut down on carbon emissions. We've broken them down to give you an idea of the pros and cons of each.
Ground source heat pumps
Estimated installation costs from: £15,000
Potential incentive from the government scheme: up to £30,000
Ground source heat pumps are the priciest renewable heating option on the list, but they also offer the most eco-friendly benefits, producing the lowest carbon emissions out of all renewable energy systems. The also offer the biggest incentives from the government.
Ground heat pumps work by collecting heat from the ground and converting it into energy to provide heating and hot water for your home. They require little upkeep, and they don't need fuel deliveries. However, they can take up a lot ground space, depending on the length of ground loop required.
For households that don't have a large garden or paddock, the alternative is a bore hole system. Bore holes are drilled into the earth up to a depth of 100m and therefore, don't require much space at all.
Almost all properties, including new build homes and older properties are suitable for ground source heat pumps, but homes built in areas that are 'off the gas grid' are most likely to benefit from the installation of a ground source heat pump.
If you're considering buying a ground source heat pump from Warmaway and would like so more advice, get in touch for a no-obligation site survey, free of charge.
Air source heat pumps
Estimated installation costs: £10,000 to £20,000
Potential incentive from the government scheme: £7,500 to £9,000
An air source heat pump is a cheaper option to a ground source heat pump. It's a small unit around 3ft high that stands outside your house. It absorbs energy from the outside air and converts it into heat from temperatures as low as -15 degrees.
Both ground and air source pumps are around 400% efficient, compared to a gas boiler at 92%, and run at half the cost. Unlike fossil fuel boilers, air source heat pumps generate hot water and heating 24/7. They are controlled by the weather, adjusting the output to compensate for the weather and keeping the home at a constant temperature at all times.
The biggest feedback we get from clients who have installed air source heat pumps, is the comfort and effortlessness of use they provide. Once installed, you can simply leave them to do their job and they'll maintain the temperature you choose constantly. They require little maintenance, you just need to conduct an annual service each year to check everything is running ok, and those with internet connection can also be monitored remotely from the office.
Solar thermal systems
Estimated installation costs: £5,000
Solar thermal systems generate thermal energy to provide hot water to your home naturally. Solar panel collectors are attached to your roof and work by absorbing the sunlight and heating up water that's stored in a supplementary hot water cylinder. As sunlight is free, once the initial installation costs are out of the way, they can significantly reduce your energy bills, while also lowering carbon emissions.
A solar thermal system isn't always suitable for every home as the panels will need to be installed on roof space or a ground area that catches direct sunlight for the majority of the day. You'll also need an alternative heat source such as a heat pump, boiler, or immersion heater as a back up to boost your hot water.
Solar photovoltaic (PV) system
Estimated installation costs: £4,500
Unlike solar thermal systems, a solar photovoltaic system generates electricity, which is produced by sunlight. As you'd expect, solar PV systems generate much more energy during the summer months than in winter months, and can reduce electricity bills significantly, especially if used with other renewable technologies, such as ground and air source heat pumps.
To benefit most from a solar PV system, you need to be in your home regularly and using electricity. For people who are at work during the day or out of the house regularly, there's also a battery option, where electricity can be stored until you are ready to use it.
The solar PV system is one of the best options for value for money and sustainable renewable energy.
If you're looking to find out more about renewable heating systems from Warmaway, we offer expert recommendations on the suitability of each of the options for your home. Get in touch to find out more.