Easy ways to reduce your heating costs
Adam Redgwick
Posted 
under

Boiler servicing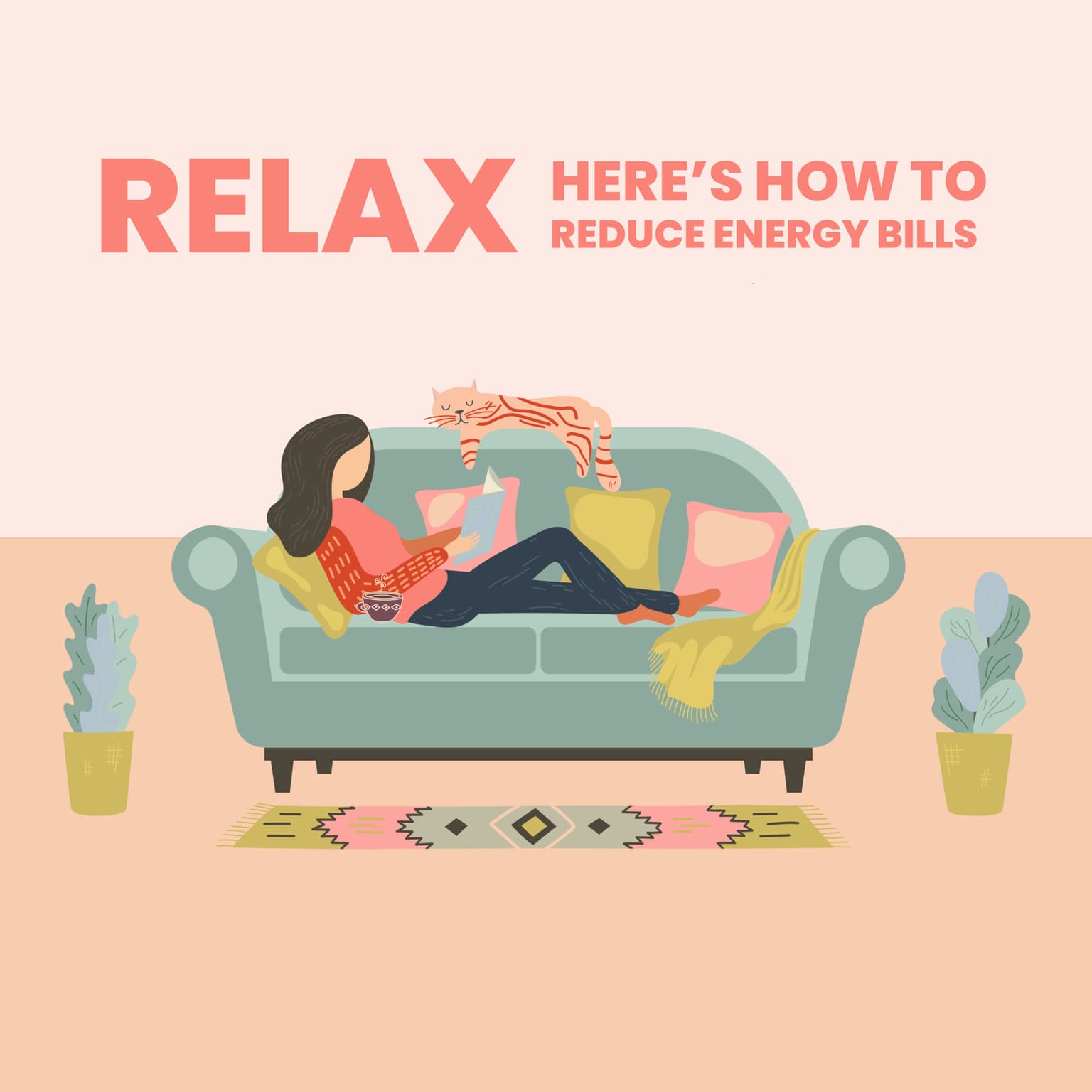 As the nights grow longer, you may be wondering how you can cut your heating bill to save money. It costs each of us an average of £1,375 to keep our lights on and our radiators warm, but what can we do to reduce this amount and ensure our homes run as efficiently as possible this winter?  
There's a number of ways to reduce heating costs and as we've all heard before, if you focus on saving the pennies, the pounds will save themselves.
Say hello to a new boiler
As you'd expect, heating costs typically make up more than half of your total energy costs for the year. But did you know that ensuring that your boiler is up-to-date and running efficiently, means that it will also be as cost-effective as possible?   
Modern boilers run at between 89% – 94% efficiency, while boilers from pre-1995 (25 years old) frequently measure at only 60% efficiency. 30% might initially seem like a small amount in comparison to the cost of installing a new boiler, but replacing an outdated G-rated gas boiler with an A-rated condensing boiler, can generate yearly savings of £315 – enough to fund a truly boiling weekend in the Mediterranean!
Maintenance is key
Following on from the point above, regular boiler maintenance can also help to save you money on your heating costs.  We recommend getting your boiler serviced once a year to maintain your warranty and ensure that any underlying issues are addressed to avoid your boiler breaking down, resulting in no heating or hot water! 
If you're a landlord, it's also a legal requirement to ensure that all gas appliances in your properties are serviced once a year.  
Read more about why it's important to get a boiler service. 
Turn down to save
Thermostats aren't the most exciting screen in your home, so it's unsurprising that we never think about them until we're either freezing or sweltering. If you had a think right now, would you know what temperature your thermostat is set to? Would you notice if it was turned down one degree?   
A reduction of just 1°C can save you £60 per year, plus a reduction of 310kg of carbon dioxide from your carbon footprint, so you can save the pennies and the planet at the same time.
Don't cover up
Drying clothes on your radiator, using radiator covers and putting furniture in front of your radiators are all culprits of rising heating bills. They all lower the quantity of heat released, meaning that your boiler (and your wallet) has to work twice as hard to heat a room.  
Instead, invest in a clothes horse or heated towel airer to hang your wet clothes on, reorganise your rooms to ensure your radiators aren't hidden behind furniture and forgo that Instagram worthy radiator cover in favour of a toasty home.
Treat each room individually
If you spend more time in some rooms than others, but have the heating set to the same temperature in every room, you could be wasting energy and money.  
Avoid spending unnecessary cash in rooms you barely open by turning your radiator thermostat right down in these rooms. You should aim to reduce the temperature enough to save some energy, but remember to keep the room from getting too cold by retaining some heat to avoid other problems such as frozen pipes or damp. 
If you have any questions about heating your home this winter, we're more than happy to help. Get in touch with us below.