What funding is available for solar PV panels?
Adam Redgwick
Posted 
under

Renewable energy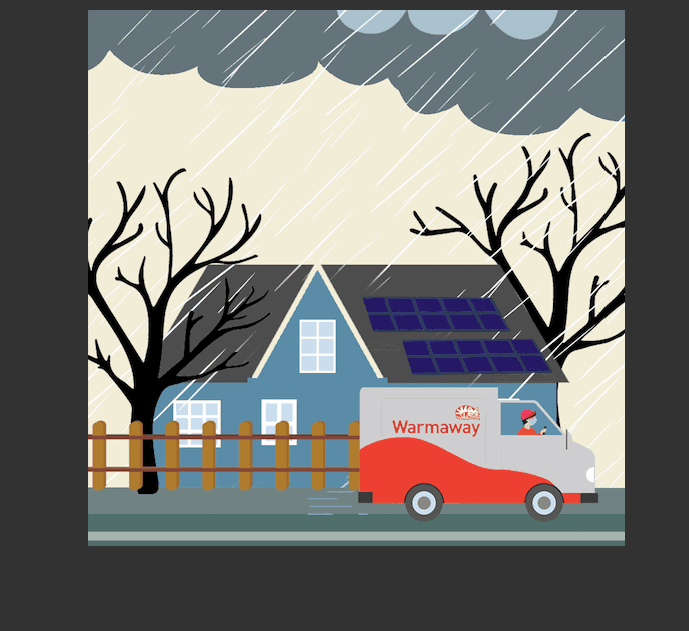 While the price of solar panels has dropped massively in the last decade due to economy of scale and a mass uptake – they can still be an intimidating investment to many. Several options for funding do exist though, so we'll break down the potential savings and the eligibility requirements for each.
In 2009 the cost/watt was around £6.80 for solar panel installation; however, this has since dropped to around £2.30 in the decade since. While this makes it far more affordable to the wider public, it also means that some of the initial grants and funding have now changed or been altered. The current funding options are as follows:
Power Purchase Agreement
A power purchase agreement can be extremely helpful because it offers a mutually beneficial way to install PV panels without requiring a large upfront payment. In essence, the power purchase agreement provider will pay for the purchase of, and installation of the solar array to go on your roof. This can be thought of as renting out your roof-space – in exchange they'll offer you cheaper electricity bills (using the energy the panels have generated) than you'd be accessing through the national grid.
These contracts are usually between 10 – 25 years and therefore aren't suited to homeowners without long-term planning. When the PPA provider is first in discussions with you, they'll provide you with a breakdown of the savings you can expect and an idea of the improvements to your carbon emissions. Once the agreement is made, the PPA provider will cover all the installation costs and they'll continue to cover all maintenance costs through to the end of the agreement. At such a time as the agreement terminates, you can choose whether you'd like to extend the agreement, remove the panels, or purchase the system from your provider.
The Smart Export Guarantee
Launched in January of 2020 to replace the Feed-In Tariff, the smart export guarantee is a government-backed initiative that aims to support small-scale commercial and domestic electricity generation. While the funding does not come from the government directly, it'll be an agreement between yourself and your energy provider, this means that you can shop around for different terms and providers. In periods of excess power generation, your additional electricity will be sold back to the national grid (via your energy provider) and you will be compensated for this. To explore the list of smart export guarantee providers, read more here.
Reduced VAT
In the Spring Statement 2022, Chancellor Rishi Sunak announced a cut in the VAT on renewables energy systems such as solar panels. As of April 2022, the VAT will be 0% and will be locked at this rate until 2027. To learn more about this announcement, you can read a more detailed article here.
Regardless of the features of your home, there can be a renewable solution for most buildings that will offer heating security all year. Get in touch with our heating engineers who will be happy to advise you on the best approach for your home.